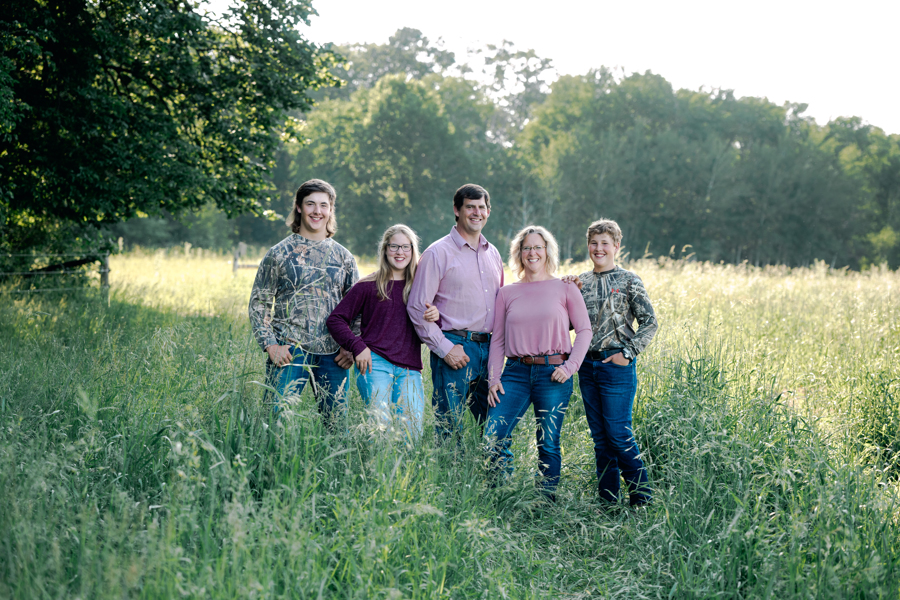 We bring a diverse skill set to our farm. With degrees in natural resources and animal science along with experiences both on and off the farm, we know and are continuing to learn what is best for our family, our farm, our land and for you, our customer! We are a family farm, which means that family is the most important aspect of our lives. How we manage our animals, the grasses, the soils, the water, all impacts each one of us. Each decision is made with our families in mind. 
Grass fed and finished beef, lamb and hogs are "machines" that we utilize to improve the condition of our soil health. We are passionate about supplying you a protein product that is not only incredibly healthy, but sustainable for our generation, and many generations to come.

We are passionate about learning more and better techniques to help us improve our soils, our local water supply, our understanding of grass fed genetics, and sharing that information with you, our community and fellow farmers.
Your local source for Grass-fed and Grass-Finished; Beef, Lamb and Pastured Pork! Feed your family clean, healthy, nutritious products while supporting a small family farm dedicated to improving our air, water and soil health.
Ivan, Dayle, Brett, Conrad and Katelyn Reinke
After experiencing some health issues with our children when they were very young and learning that we could not only help them feel better, but eliminate the problems through our diets, we became passionate about raising food that nourishes our bodies, and  heals not only our physical health, but the health of our land, we were convinced that we needed to share this food with our friends and family!
We are blessed with three children who keep us guessing every day! Brett is 17 years old and a doer! If it needs to be done, or looks like it needs to be done, count him in!  Conrad is our 15-year-old creator. If it can be made or re-purposed with wood, plastic, metal and hot glue, he will figure out a way to make it. Finally, Katelyn is our 13-year-old exclamation point. Everything she does, she does with purpose and excitement to do it well and with precision. The boys each have their own endeavor on the farm. Brett has laying hens and a few head of cattle, while Conrad has a small flock of sheep and more recently purchased a heifer which will provide him his first calf this season. Katelyn is still wishing for ONE male rabbit, that will NOT reproduce and have babies that end up as a meal at some point.
Our History
We both grew up dreaming to one day own and operate a successful farm, one that not only was a healthy place to raise our family, but a place to invite others in and experience the food and flavors that keep you coming back.
Why do we do this?  Our customers are answering those questions better then we ever could.
"Since our baby got close to eating solid foods we knew we needed to find him cleaner animal products." Alyssa S.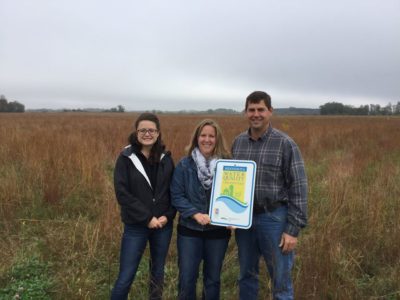 We're excited to promote water quality and how you can improve it with your farming techniques!
Water Quality Certified
"Cloverleaf Grass Farm is Otter Tail County's newest certified farm through the Minnesota Agricultural Water Quality Certification Program! The program certifies that producers are using best management practices that protect or improve water quality in Otter Tail County. Congratulations!"